How can you tell it's a problem before it's a problem?
Introducing WorldView.
WorldView is a revolutionary way to monitor all of your active sites. WorldView puts all of your locations on a single page and monitors the vitals of your system. When the software identifies an issue, it is reflected on the board. Meaning action can be taken quick with less down time. With less down time, it's less headache for you.
WorldView was built for our Support Team to be able to proactively address issues – often times before the manager even knew about the problem. We've opened this tool up to our Enterprise Content Management system to give restaurateurs to monitor locations, too.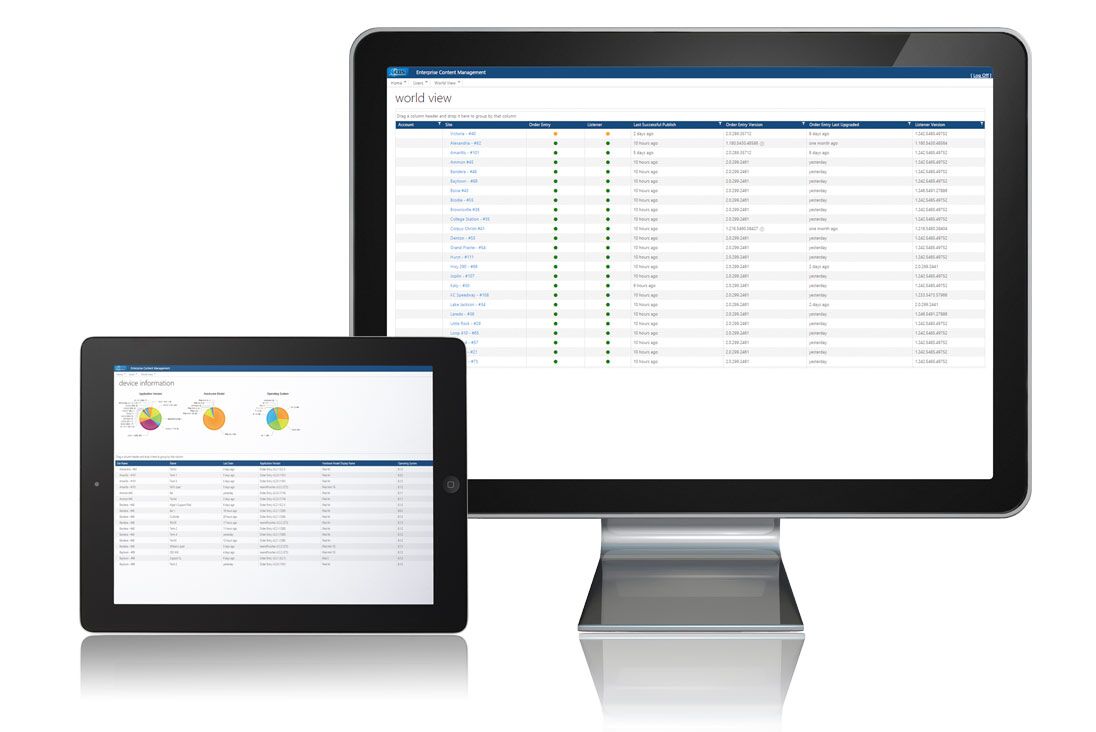 WorldView is accessible from any Internet-accessible device. So you can monitor your locations from the office, on the road, or from the comfort of your own home.
WorldView, now included with NorthStar Order Entry.